Free Shipping for AU orders over $60 | Every Pair Has a Purpose
Socks that Promote Breast Cancer Prevention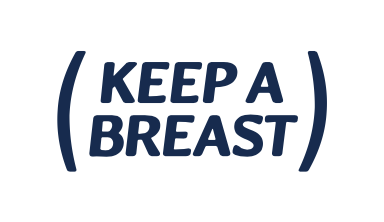 each pair prevents breast cancer
---
---
Wear pink every day in these socks that celebrate self care and self love with Keep A Breast. Made with organic cotton, extra arch support, and padded with terry in the sole for extra comfort - this ankle three pack is sure to make you smile everyday. Available in two sizes. Conscious Step donates $1 per pair to Keep A Breast for each box of Socks that Promote Breast Cancer Prevention sold.
Organic Cotton
Vegan
Fairtrade Certified
Sustainable
Prevent Breast Cancer
Doing a monthly breast self-check is a form of self-care, in addition to being a huge part of early detection. Early detection is key: Those who notice changes in their bodies are more likely to seek medical advice. Download the Keep A Breast app today to learn how to check, when to check, and more! Conscious Step partner Keep A Breast works to empower and engage young people – those who traditional organizations might not reach – by educating them on detection, risk, nutrition, and prevention through a lens of art, interactivity, and activism.
Sustainability in Every Pair
Change is in our choices, and we've taken great care to keep our manufacturing simple and transparent. Our high quality, fairtrade socks are made from the cleanest cotton by empowered producers in communities we serve and support. That's a sock you can feel good about.
Learn More
Liquid error (sections/static-testimonials.liquid line 2): Argument error in tag 'include' - Illegal template name