Free Shipping for AU orders over $70 | Every Pair Has a Purpose
Protect Endangered Animals
Action for Animals
When elephants, sloths, sharks, giraffes, and other creatures thrive, ecosystems thrive – rich with biodiversity, filtering air, and purifying water. Unfortunately, many animal populations are rapidly declining. Conscious Step partners with wildlife conservation organizations who work to stop poaching, preserve habitats, and curb pollution. And when we save our most iconic animals, we end up protecting whole ecosystems – not to mention humankind.
Build a Better World with Our Partners

All animals have existed longer than modern humans. Endangered animals, like elephants, sharks, sloths, giraffes, and many others, are necessary components to support a complex ecosystem full of diversity and life. Their rapidly declining populations not only deprives our planet of these amazing creatures but it threatens the health of our world. With our support, many of our partners are working to change this.

Oceana is the largest advocacy organization focused solely on ocean conservation. They're dedicated to protecting and restoring the world's oceans on a global scale, seeking to make our oceans as rich, healthy, and abundant as they once were. Oceana seeks to make our oceans more biodiverse and abundant by winning policy victories in the countries that govern much of the world's marine life.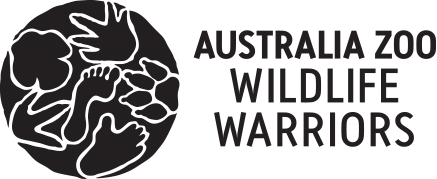 Australia's wildlife is uniquely its own and much-loved around the world. But it's disappearing at an alarming rate. Road traffic, domestic animal attacks and land clearing are just some of the threats these incredible animals face. Australia Zoo Wildlife Warriors is on a mission to protect our planet's wildlife and help it thrive, creating a world where people, wildlife and habitat survive and prosper together.
Protect Endangered Animals
Their homes are vulnerable to overfishing, toxic pollution, destructive logging, and climate change; and wildlife trafficking is rampant – elephants poached for ivory, tigers for their skins, sharks for their fins, plus the illegal pet trade.
The Elephant in the Room
Supporting capstone species can support entire ecosystems. Land preservation and restoration is tantamount, as are scientific research, legislation, breeding programs, climate mitigation, and public awareness.
A Little Bird Told Us
There are success stories – the bald eagle and California condor, grey wolves, green sea turtles and West Indian manatees. Plus progress for tigers, Indian rhinos, and orangutans. With continued support we can save these and other species. ---

Each pair of Conscious Step socks represents a cause, story, or purpose that has the power to both educate people and inspire consumers to show their support for what matters most to them. We've lost 60% of wildlife in less than 50 years. Partnering with Conscious Step in protecting critical wildlife habitat and conserving forests helps us address some of the world's most pressing environmental challenges and together inspire the world to put the best foot forward for the planet — our only home.
-Conservation International Chief Marketing Officer Anastasia Khoo

Since 2016, Conscious Step has supported Oceana's mission to protect the world'soceans. Whether it's been through sock designs featuring general ocean graphics orwildlife like sharks, sea turtles or penguins, Conscious Step's contributions have helpedOceana achieve significant victories in the past five years, including the protection of seaturtles from dangerous fishing gear, winning a lawsuit to protect vulnerable dusky sharksand creating habitat protections for 140,000 square miles of seafloor off the U.S. westcoast.
Jon Frank, Director, Global Corporate and Celebrity Partnerships